my new project in process.
Drawings on the walls, for two kids rooms.
Loft - interior project by "MARKAFACTORY" , designer Margarita Kashina.
thnx for help me in that project to - Evgenia Cherkashina, Marina Kontomarova, Viktorya Sorokina, Anna-Marya Pangilinan.





room with fishes in the wall



room for cafe "clockface" /Moscow,Pokrovka,12/


Powered by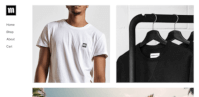 Create your own unique website with customizable templates.